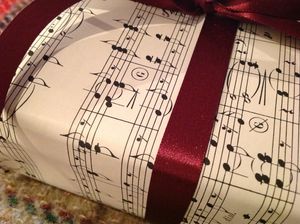 The good Lord has given me the gift of creating music. I have composed near 800 tunes in my career. Let me re-word that. I have kept near 800 tunes. I have composed probably 1000+ other tunes that I didn't feel were worthy so they ended up in the tune toilet...

In 2010, The Vancouver Olympics committee commissioned myself to compose 5 fiddle tunes in various Canadian Fiddle Styles for the opening ceremonies. In 1999, the 'Fiddles of the World' fiddlers convention commissioned myself to compose the theme tune for this international event in Halifax. 

I'm always composing new tunes in various styles and now you can purchase a new tune and name it after whoever you choose. Or if you want it for your town, area, group, whatever you choose, anything is possible.

You choose what style of tune you'd like. Waltz, jig, reel, swing, country, aire, you name it. I'll try my best to come up with something you suggest. I will record the tune in it's entirety so it's ready to release on a new album.

You will get a mp3 file of that recording emailed to you for you to listen to and if you like like it, you pay for it. Together we will come up with an appropriate title. When the album comes out, you will receive a copy of the album and the sheet music of your tune. If you don't like it, you don't pay for it and the tune will get a different name. As simple as that. Quite a guarantee.

Just fill out the comment form below with your request and I'll be in touch to let you know if I'm capable of your request and the price of what it will cost you.

This is a very personal gift for someone that lasts a lifetime and beyond.. You can't go to a store and buy this type of gift.
"Calvin has the "gift" of writing a tune that's perfect for the recipient.  My sister and our family were thrilled with the tune he wrote for her!"
(Fiddlin' Mabel') for Mabel Vogt
Debby Carlson
---
I had always had a secret hankering to have a fiddle tune named after me - now my son and I can play this tune together and I have even attached it to my website!
---
On my daughters 12th birthday I had the privilege to watch her open her gift. A fiddle tune written with her in mind and what an honour to see her reaction! Calvin is her friend and mentor and to see her excitement was a gift given back to me!
(A Tad Shadey) for Shade Clark
Rhonda Clark
---
Calvin is a MASTER of tune writing!! It is remarkable how he conveys personality through composition - he is able to beautifully capture the human spirit through notes, rhythms and form.  A gift of a tune is a cherished treasure that will last longer than a lifetime!
(Charlotte's Waltz)
(Bennett's Reel)
SVB
---
I contacted Calvin in mid-December and requested a tune.  I was very happy when I received the tune within two weeks!  Thanks for a great job and quick turnaround Calvin!
(Tom's Rose)
Tom & Rose Wilkinson
---
This Gift a Tune program has been a great opportunity for us! Our fiddle group wanted to try something different, so we sent in a request. After hearing the tune, we felt that our personalities were well represented and that the style is one we can have a lot of fun with. We enjoyed learning it and are excited to perform it!
---