My summary of his incredible talent is as follows, Calvin Vollrath is to the fiddling world as Itzhak Perlman is to the classical violin world.

Nelson Ferguson, Nova Scotia
 
WELCOME TO CALVIN'S WEBSITE!
Thanks for stopping by and we hope you enjoy your visit.
Calvin Vollrath's Fiddle Jubilee
Episode #4
Click on the picture to go directly to the YouTube page
where the show is being hosted.
When there, click on 'Subscribe' to be reminded when the next episode will air.
You won't want to miss a minute.
Click here to go to the Playlists for all previous Episodes
Episode #3 - May 1:  Guests Daniel Gervais & Max Francis
Episode #2 - April 3:  Guests Randy Foster & Alex Kusturok
Episode #1 - March 6: Guests Mark Sullivan & Patrick Bell
Summer 'Hybrid' Camp Calvin 2022
I am so pleased to announce that after a 2-yr break,
Camp Calvin will be back at Portage College in St. Paul Alberta for a 'live' & 'virtual' camp.
Summer 'Hybrid' Camp Calvin 2022
July 17 - 21, 2022
Portage College &
Zoom Platform
Read all about it and Register here:
www.campcalvin.ca
We will require a minimum number of physical participants registered by May 31, 2022. Don't be disappointed & Register today.
Calvin Vollrath Tuesday Online Workshops - 2022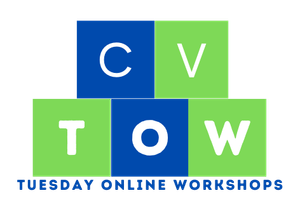 Calvin is pleased to offer a second session of CV TOW, a monthly 1-hr video lesson via Zoom. For 8 months, on the first Tuesday of the month from March to December at 5 pm MDT, Calvin will teach an intermediate level tune plus for this session, he is adding 'Tips & Techniques' to each lesson. Registrations for the 2022 sessions are still being accepted.
Read more about it & Sign up at www.campcalvin.ca/TOW.
Podcast - The Story Behind the Tunes